Spirit of the Saints Virtual Gala
We are excited to announce that we will be moving forward with a virtual version of the Spirit of the Saints Gala. To minimize the risk of COVID-19 transmission, we're not able to gather together in person, but that doesn't diminish the need for your support!
This year's VIP gala will honor Very Important Patients, Very Important People and Very Important Projects. Help raise funds to support the expansion of the Cancer Center and Emergency Department at St. Francis, and to purchase patient moving equipment at St. Gertrude's, by bidding on one-of-a-kind items and experiences to support the Saints Foundation's VIPs! Take part in all the fun things that a gala has to offer without even leaving your home! Wear your pjs or dress to the nines – either way you'll enjoy a fun, interactive program, while learning how the Saints Foundation supports St. Francis Regional Medical Center, St. Gertrude's Health and Rehabilitation Center and the community.
This year's VIP Gala will be virtual, and feature inspiring videos from retired St. Francis physician, Dr. Marianne Kanning and her daughter Elizabeth Duehr. The event will be hosted by well-known Twin Cities actor T. Mychael Rambo, and include very special vocal performances by local singer/songwriter Jen Burliegh-Bentz . It will truly be an evening to remember!
Spirit of the Saints Virtual Gala
Saturday, October 24, 2020
7:30 PM
As always, the Saints Foundation will continue to work to support the health care of patients at St. Francis Regional Medical Center and St. Gertrude's Health and Rehabilitation Center. We thank you for your continuous support.
Sincerely,
The Saints Foundation Staff
Celebrate in Style!
Celebrate the Saints Foundation at home VIP-style during our Gala with a special Watch Box. Curated for a cozy night at home – you'll receive a comfy fleece blanket and socks, adult beverages and sweet treats to top off your night.
Enjoy our performances and keynote speakers while you relax with a bottle of wine, exclusive Saints Foundation Sanctus Arnoldus citrus-infused lager, brewed especially for the VIP Gala by Shakopee Brewhall, or mix it up with specialty drink recipes, concocted by O'Brien's Public House.
End the night with a sweet treat from Edelweiss Bakery and assorted candies, while you rock out to Rock Star Bingo, from ThinkandDrinkEntertainment.com after the VIP Gala program.
Click here to order – supplies are limited! If you're already registered for the Gala, you can sign in an purchase your Watch Box by clicking on the Instabuy button. If you haven't registered yet, after registering, click the Instabuy button.
Pick up your watch box on Friday or Saturday between 11am to 11pm at Shakopee Brewhall, located at 124 First Avenue East in Shakopee. The Brewhall will offer social distancing during pick-up. Feel free to have a pint during pick-up as well, because $1 from every specially-made Sanctus Arnoldus Citrus Infused lager sold goes back to the Saints Foundation.
VIP Dinner-to-go!
Complete your Gala experience with a delicious three-course-meal at home, but don't worry, O'Brien's Public House will do the cooking for you! O'Brien's is offering a three-course VIP dinner-to-go, with or without a bottle of Champagne. Takeout dinners for two will be available by pre-order at obrienspublichousemn.com.
Dinner includes:
Appetizer

Autumn Ploughman's Plate- Toasted pumpkin hummus, artisan cheeses, prosciutto, flatbread crackers, and accompaniments
Choice of Entrée

Rosemary Rotisserie Chicken – Roasted half chicken, garlic sautéed kale, Autumn roasted vegetables, rosemary butter
Or
Guinness Pot Roast – Guinness braised chuck roast, wild mushrooms, rainbow carrots, pearl onions, mashed potatoes
Dessert

Caramel Apple Turnover – Local MN Apples, puff pastry, vanilla ice cream, salted caramel
Sanctus Arnoldus Citrus Infused Lager
In honor of the Saints Foundation VIP Gala, Shakopee Brewhall has brewed Sanctus Arnoldus Citrus Infused Lager! The grapefruit/orange lager is light tasting and refreshing, and is reminiscent of a mimosa. It's available on tap at the Shakopee Brewhall, and $1 from every pint and crowler sold will go to the Saints Foundation.
Saint Arnold of Sossoins is the Patron Saint of Hop Pickers. He was born in Flanders, Belgium in 1040, and entered the Benedictines at Saint Michel Monastery in Soissons, France after serving in the French military. He was elected abbot, later became the Bishop of Soissons and eventually founded the Abbey of Onendbourg. Raise a glass to Saint Arnold and the Saints Foundation while you support local business and try new flavors of craft brew at Shakopee Brewhall!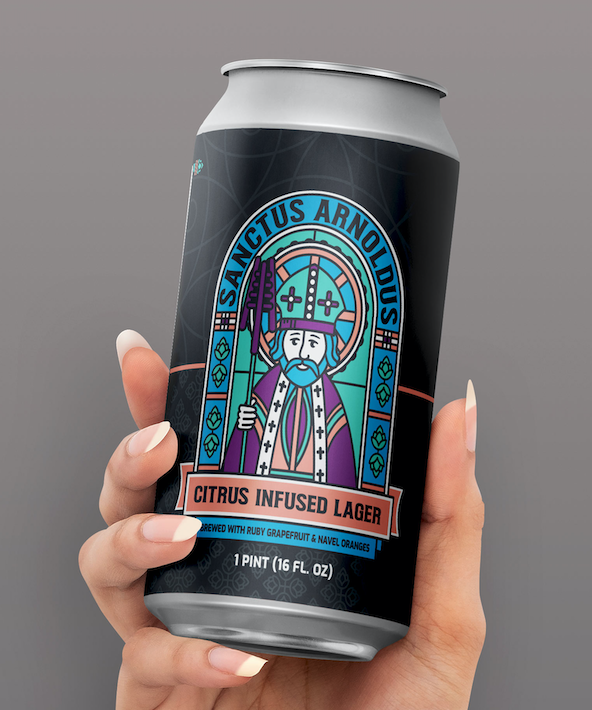 Virtual event hosted by
T. Mychael Rambo is a Regional Emmy Award winning actor, vocalist, arts educator and community organizer; who has made an indelible mark here in the Twin Cities performing principle roles in the cities most prestigious theaters. He has appeared in local and national television commercials, feature films, HBO mini-series and other television programming. T. Mychael is an established, recording artist, residency artist and affiliate professor in the College of Liberal Arts, Theatre Arts and Dance at the University of Minnesota.   Mr. Rambo is also an accomplished keynote and motivational speaker having shared his unique blend of storytelling, humor and inspirational messaging for corporations, community organizations and academic institutions.
Special vocal performances by
Jennifer Burleigh-Bentz lives in Wisconsin, but has lived in more than 8 states throughout her career – spending 4 years in New York performing in Mamma Mia! on Broadway. She now frequently performs in the St Paul/Minneapolis scene at the Guthrie, the Ordway, History Theatre, Artistry, Old Log, Chanhassen, and singing with the University symphonies. When she has down time, she performs in cabarets and original concerts.

Dr. Marianne Kanning moved to Shakopee in 1975 with her husband Philip to start their professional careers. Their youngest child, Elizabeth, was born at the old St. Francis Hospital in downtown Shakopee, and all of their children attended Shakopee schools. For 25 years, Dr. Kanning practiced family medicine in Chaska, and spent many hours at St. Francis providing medical care to the community. During her tenure on the St. Francis medical staff, Dr. Kanning held many leadership positions, including Chief of Staff, and served as the hospitals first Medical Director. In 1992, as hospital leaders began planning for the new hospital to accommodate the growing community, Dr. Kanning participated in many planning sessions. The idea was to build a medical campus where all medical needs could be provided in one location. This was a new concept, and in 1996, the new medical campus and hospital opened to the community. Dr. Kanning retired from direct medical care in 2000, and spent her final 11 years in practice as Medical Director of a health care organization. Since 2003, Dr. Kanning has volunteered as a Saints Foundation Board member and is actively engaged in managing the annual Saints Foundation golf tournament. Today, Dr. Kanning spends many quality hours with her husband and their three children, and their families.
Elizabeth Duehr is a lifelong resident of Shakopee who continues to serve her community, both through her work at Shakopee High School, and in her personal life. Elizabeth's involvement with St. Francis started a young age, as she spent countless hours at St. Francis with her mom, Dr. Marianne Kanning. During middle school she volunteered as a candy striper, and got her first job as a Medical Records Assistant. For the past 16 years, Elizabeth has been a teacher at Shakopee High School. Throughout her career, she has been instrumental in building the Health Science Academy curriculum. In 2009, in partnership with St. Gertrude's, she began a Certified Nursing Assistant program. Shortly after that in 2014, Elizabeth was the first instructor of the CAPS, Center for Advanced Professional Studies, Healthcare and Medicine program at St. Francis Regional Medical Center. In addition to teaching, she began a HOSA, Future Health Professionals, student chapter at the high school. Elizabeth continuously strives to provide opportunities for students. She has led groups of high school students to Nicaragua, where they have worked in clinics and provided to care for patients. Since 2018, Elizabeth has been the Academy Coach at Shakopee High School, where she continues her passion of developing a strong network of business partnerships within the Shakopee Community.
In her spare time, she has served on the Saints Foundation Special Events Committee, is the co-chair of the Sweeney Elementary PTO, and sits on the St. Gertrude's Board of Directors. She stays forever busy with her husband and three young sons.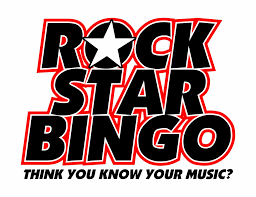 Rock Star Bingo!
The Saints Foundation has partnered with Think and Drink Entertainment to play free virtual Rock Star Bingo – a fun combination of Name that Tune + BINGO + Sing-a-longs.
Turn your sound up and get ready to have a good time! Email saintsfoundation@allina.com to request your free cards and to receive the link to play! The game will start shortly after the conclusion of the gala livestream.
Thank you to our sponsors

Thanks to the generous sponsors of the Saints Foundation Virtual Gala!