Saints Foundation hosts annual events to introduce our community to the faces and families who receive hope each day thanks to big hearts who give of their resources.
All of our events and programs are meant to bring our community together and raise hope and change lives. This year we will be putting on a variety of events to pursue our mission.
Find out more information and how you can participate in these events below.
Spirit of the Saints Gala
Join us for an evening of celebrating and supporting the health and well-being of our community. The funds raised from this event go to support programs like: Expansion of Emergency Care, Oncology, and Diagnostic Services, Integrative Therapies for Patients and Residents and Lilac Lane, Increasing Comfort for Long Term Care Residents.
Earn Your Scrubs
Respected leaders in our community are invited to St. Francis for an interactive behind-the-scenes experiences involving surgery, emergency, and cancer care. Participants earn a personal pair of scrubs in appreciation for spending time learning more about the future of healthcare in our community, as well as the excellent services available at St. Francis.
Hello World
The Saints Foundation has partnered with Little Saints Photography to offer free newborn portraits in the comfort of your birth center room. Capturing your little one's precious first days is an important keepsake and a great way to introduce ourselves.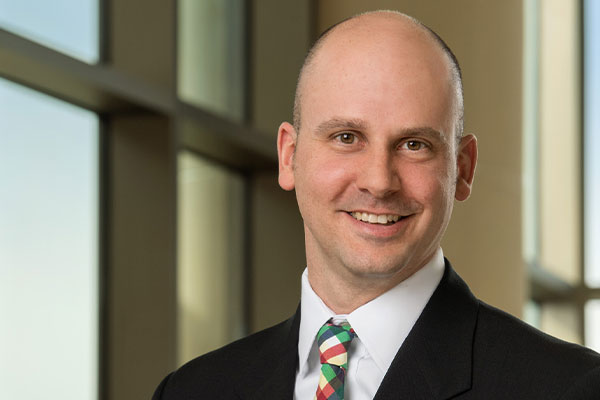 Michael Morris
Director of Business Development •
Saints Foundation Executive Director
(952) 428-2404
E-mail Michael