CARING FOR CAREGIVERS
In this time of need, our entire St. Francis team has rallied around a single goal: to provide the best health care possible in the midst of the coronavirus pandemic.
At the same time, we have seen how our communities are eager to rally around us. You've made it loud and clear: We're all in this together. We are grateful and overwhelmed by your support. Thank you.
You've asked for more ways to help. The role of front line caregivers and all those who make our essential services possible has never been more crucial. We all want to keep our critical team members in their roles, doing what they do best. We've created a new Caring for Caregivers fund to provide immediate financial support for our employees who experience financial challenges during this crisis.
"My family and I want to sincerely thank you for your generosity. You have helped make our stress a little lighter. Thank you!"
~ A St. Francis caregiver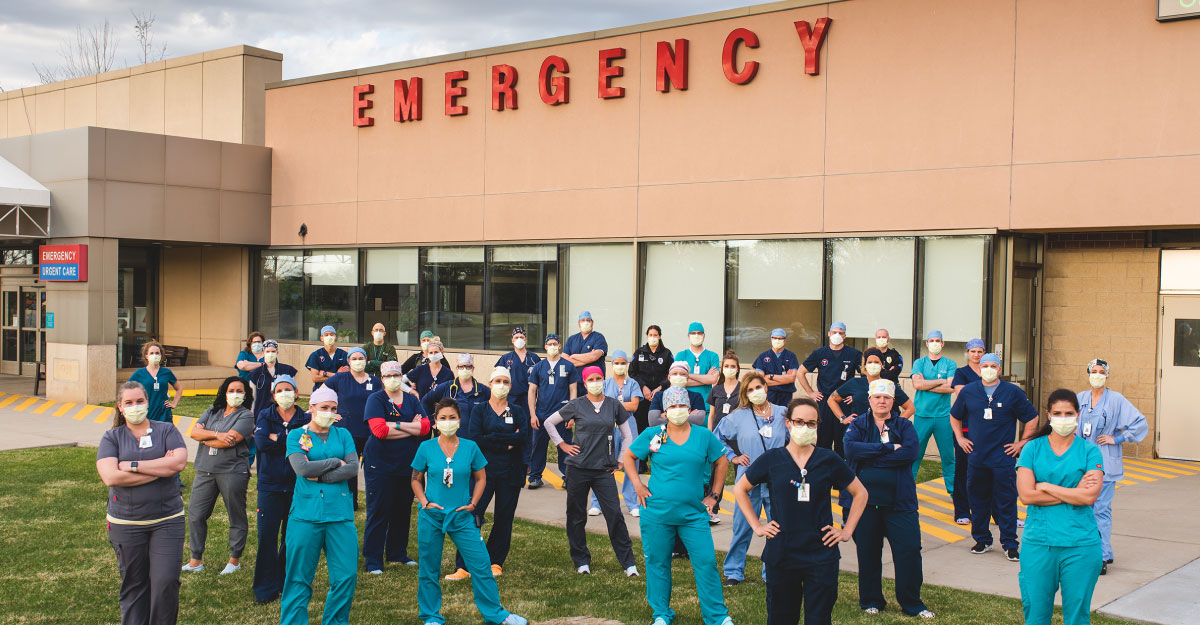 Show your support!
Thank you spreading positivity to our caregivers.
Your kind words keep us going. Thank you. You can also share messages of appreciation for caregivers on social media – tag your photos, signs, magnets or coloring pages with #caring4caregivers.
Donation of funds for employee well-being
Our staff are working hard, long hours to keep our community safe and healthy. If you'd like to donate funds to help purchase healthy snacks for our caregivers, please email saintsfoundation@allina.com, and our employee wellness coordinator will connect with you.
Wear your mask and continue social distancing
It means a lot to our staff when we see people in the community wearing masks and following Minnesota's mask mandate and COVID-prevention guidelines like social distancing. Following these guidelines helps keep our community healthy and helps protect our healthcare workers. This also helps ensure that there is capacity in the hospital to treat those who are most in need.
Donate blood
There continues to be a blood shortage across the nation and state and our blood donation partners are asking people to donate.
Thank you for Caring for Caregivers
We're all in this together. We are grateful and overwhelmed by your support.
If you'd like to share a message of thanks, tag your photos with #caring4caregivers